As always, the calendar is pretty full this week. Only way to keep my family eating at home is to plan ahead. I take an assessment Sunday evening of what needs to be used in the fridge and the pantry and build my menu around what we already have. That saves us money and keeps us from throwing out spoiled food. I also try to balance out my starches, not having all rice dishes planned for the week, which is my favorite. Here is my menu plan for the week with pics and links!
Monday: Salad Bar
(this has become the go to Monday Meal, after a busy weekend a salad is a nice change)
Daddy is not an onion fan, so we'll be subbing in fresh spinach.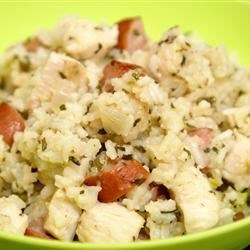 Friday: Sushi Night
Saturday: Crockpot Chili
Sunday: Must Go's
Cuz everything left in the fridge Must Go!
Dessert of the Week:
Crock Pot Applesauce
I'm getting a bushel of apples at the co op. I'm so excited!